Sewer Lining Services
Residential Sewer Lining Installation in Tulsa, OK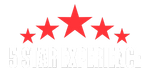 PROTECT YOUR HOME'S SEWER SYSTEM WITH OUR TULSA PLUMBERS
In our continuous effort to excel beyond the conventional and meet the ever-changing plumbing needs of the Tulsa community, Spot On Plumbing is excited to introduce our new residential sewer lining service. This game-changing, trenchless technological solution is aimed at restoring the vitality of your sewer pipes in the most efficient and non-invasive manner possible.
Learn more about this non-invasive and cost-effective way to repair and revitalize your damaged sewer pipes. Contact our Tulsa plumbers now to get started!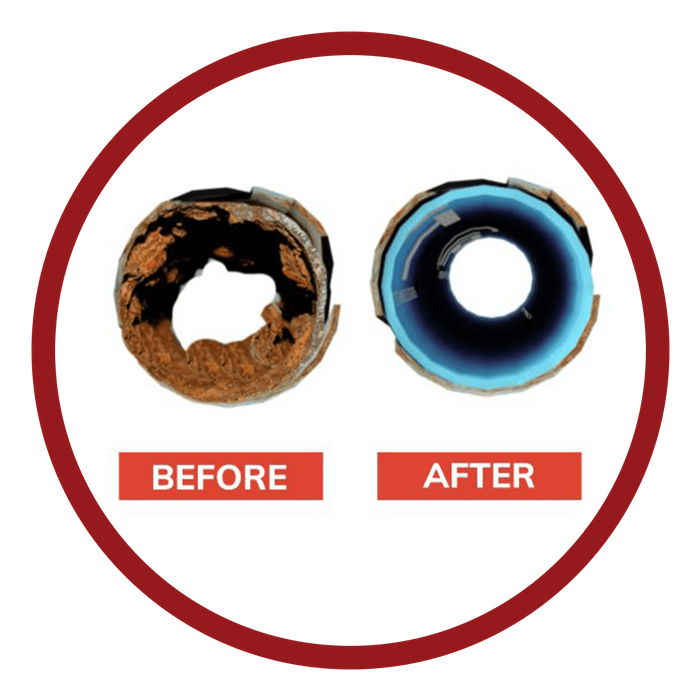 WHAT IS RESIDENTIAL SEWER LINING?
Sewer lining, also known as cured-in-place pipe (CIPP) lining, is a technologically advanced procedure used to repair and protect a home's existing pipelines. This trenchless rehabilitation method involves inserting a resin-saturated felt tube, or liner, into the existing sewer pipe. The liner, installed by our Tulsa plumbers, is then expanded and cured into place, effectively creating a new pipe within the old one without the need for extensive digging or property disruption. Essentially, this process from Spot On Plumbing means your sewer pipes don't have to be replaced.
HOW OUR TULSA PLUMBERS INSTALL SEWER LINING
Our process of sewer lining commences with an extensive video inspection carried out by our highly-trained technicians. They identify blockages, breaks, or any sort of irregularities within your pipes, utilizing the most advanced equipment.
Next, we need to clear any obstructions and prepare the seer pipe for lining. The specially prepared liner coating, full of epoxy resin, is carefully inserted into the pipe. Once in place, it's inflated, uniformly spreading the resin and adhering to the pipe's inner walls. Heated air or steam is next applied to cure the resin, forming a hard, durable inner pipe that effectively seals cracks and gaps, restoring the pipe's full functionality while preserving its original location.
BENEFITS OF INVESTING IN SEWER LINING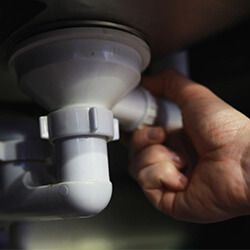 Non-Invasive
Homeowners can expect minimal disruption. This process does not require major excavation, protecting your property's landscape.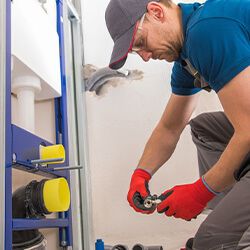 Cost and Time Efficient
Compared to traditional pipe replacement, sewer lining is a faster process with reduced labor and equipment costs.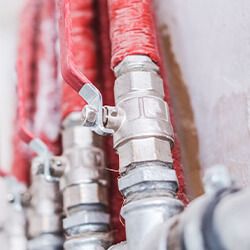 Highly Adaptable
Sewer lining can be used in pipes of varying sizes and materials, and can navigate bends and turns in the pipe network,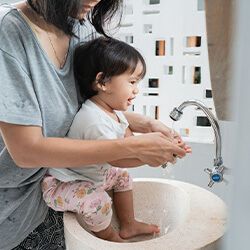 Long-Lasting
The newly formed pipes are resistant to typical pipe issues like leaks, root intrusions, and cracks, with an estimated life span of around 50 years.
It's important to promptly address these signs to prevent further damage and mitigate potential water wastage. Conduct regular insects throughout your home and contact Spot On Plumbing right away if you notice any of the signs listed above.
WHEN DO YOU NEED TO LINE YOUR SEWER SYSTEM PIPES?
Even if your pipes aren't currently showing signs of damage, sewer lining can still be a worthwhile investment for Tulsa homeowners to consider. Sewer lining essentially creates a pipe within your existing one, which significantly enhances the strength and longevity of your system. This preventative measure can provide enhanced protection against future damage such as cracks, leaks, and root invasions, potentially saving you from costly emergency plumbing repairs down the line.
Choose Spot On Plumbing's Sewer Lining Service
Armed with the newest equipment and our customer-driven approach, Spot On Plumbing's sewer lining service ensures a hassle-free, affordable, and efficient pipe rehabilitation experience. Contact us today for more information or to schedule an appointment with our expert team. We're committed to providing the Tulsa community with superior plumbing services, just when they need it.