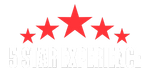 TAKE CARE OF YOUR HOME'S CLOGGED DRAIN OR SINK
Your residential sink and shower drains should carry away used and dirty water without you even thinking about it, but that isn't always the case. Sometimes dirt, grime, and other materials build up and can cause clogged drains, which gives way to a host of other related issues. At first slow water draining may be a minor inconvenience, but if this is frequently the case, it's time to call a Tulsa plumbing company.
Spot On Plumbing understands that unexpected drain blockages can easily disrupt your daily life. Our team of expert plumbers is available 24/7 to provide immediate assistance and ensure your drains are clean and functional. Don't ignore clogged drains that can lead to further damage and costly repairs — contact us today for help!
KNOW THE WARNING SIGNS OF CLOGGED DRAINS
If you need a professional to unclog shower drain or unclog bathroom sinks in your home, you are likely already seeing the tell-tale signs of this issue: standing water and overall just very slow draining. But there are several warning signs to look out for even before Oklahoma drain services are needed. Paying attention to these signs can help you address the issue before it becomes a major problem, including:

Gurgling sounds coming from the drain

Unpleasant odors coming from the drain

Water backup

Large amounts of food particles, hair, or other debris going down the drain

Having to use the garage disposal often
Don't ignore these warning signs, as they could lead to more severe problems and potential water damage. Contact Spot On Plumbing's drain cleaning service professionals now!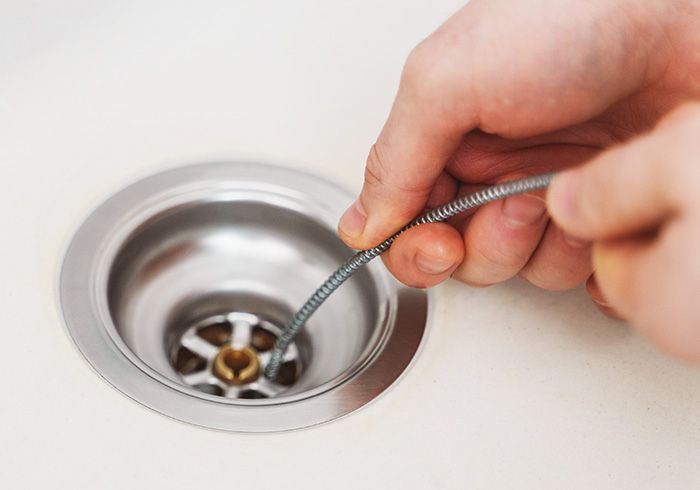 HOW OUR TULSA PLUMBERS UNCLOG DRAINS
When it comes to unclogging a shower drain or bathroom sink drain, our experienced residential plumbers can take a few different approaches based on your unique situation. One common method of resolving the issue is to use a plumbing snake or auger; this tool is inserted into the drain itself and is rotated to dislodge the blockage. These tools are designed to remove hair, debris, food scripts, and other waste so water can flow fully once again.
Another drain cleaning method is using a plunger to create suction and push the clog through the pipe. Spot On Plumbing team members may also remove and clean the drain trap, which is a U-shaped section of the pipe located beneath the sink or shower. This allows them to manually remove any debris or hair that may be causing the obstruction.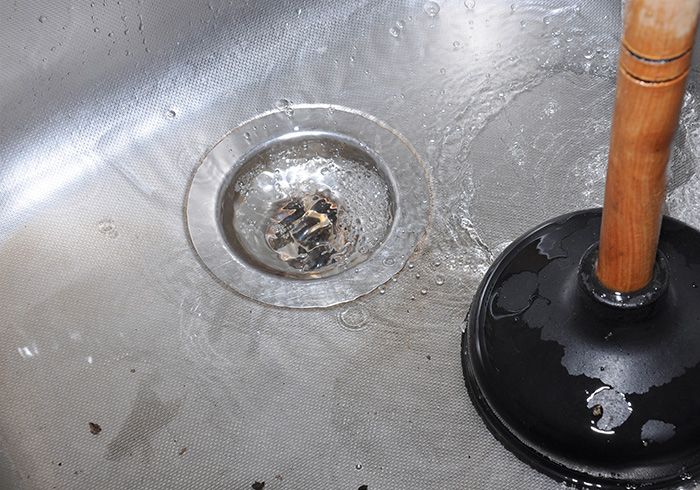 AVOID THE LONG-TERM IMPACTS OF CLOGGED DRAINS
Clogged drains can have severe long-term impacts on your Oklahoma home's plumbing system. Ignoring or delaying the resolution of drain clogs can lead to a variety of problems, including water backups, which can result in potential flooding or damage to floors, walls, and ceilings.
The excess moisture can also promote the growth of mold and mildew, which can negatively affect indoor air quality and pose potential health risks. Avoiding unclogging sinks and other drains can also put a strain on your pipes, leading to pipe corrosion, leaks, or even burst pipes. Taking immediate action and investing in drain cleaning services is the best way to ensure the integrity and smooth functioning of your entire home.
GET 24/7 EMERGENCY DRAIN CLEANING SERVICES IN TULSA
Spot On Plumbing is the go-to company for 24/7 emergency drain cleaning services in Tulsa. Our team of highly skilled and experienced professionals is available around the clock to address any plumbing emergency you may encounter. We understand the urgency of clogged drains and the potential damage they can cause, which is why we prioritize prompt and efficient service.
Our fair and affordable pricing ensures that you receive top-quality service without breaking the bank. With our text and email notifications, you'll stay informed every step of the way. Our commitment to customer satisfaction is backed by our two-week backup guarantee, as well as a two-year parts and labor warranty on most services.
CONTACT SPOT ON PLUMBING IN OKLAHOMA NOW
Don't let blocked drains get in the way of your routine! Spot On Plumbing offers warranty-backed drain cleaning services for homeowners in Tulsa, Broken Arrow, Catoosa, Sapulpa, Owasso, Sand Springs, Bixby, and Glenpool. Get a quote today!